As many of you know I was chosen as a Rutland Cycling Ambassador last spring and being an ambassador has given me the chance to get to know the company a lot better. When it came time to swap the Specialized Ruby bike for my second test bike from Rutland, I decided to make the journey to the flagship store, Whitwell to see Rutland Cycling in person and meet the team in real life who I'd been messaging for months.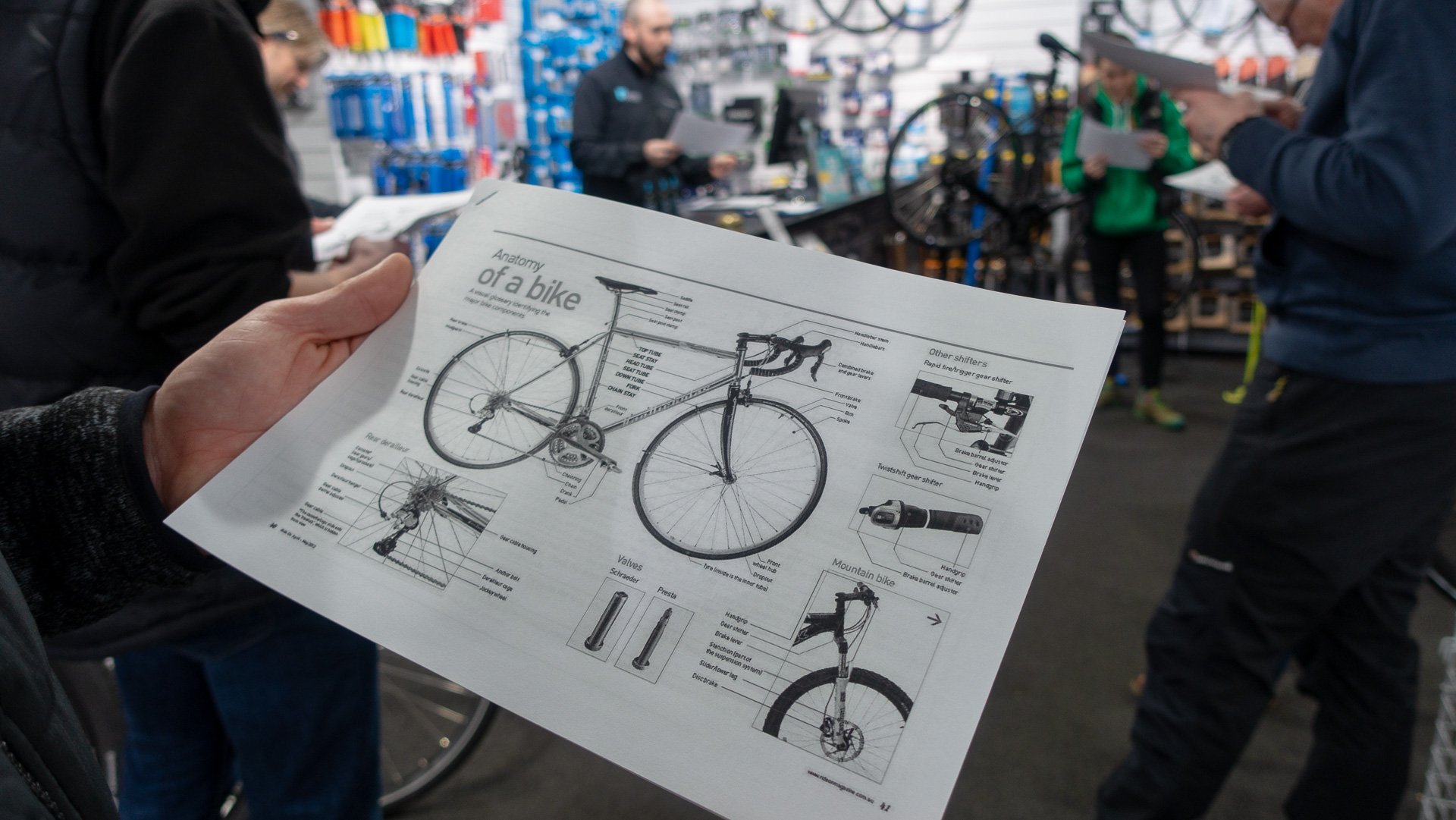 When I went to collect my Specialized Diverge it was on an evening Rutland was having one of their maintenance courses running so I stayed around to see what they were about. They have a series of 4 maintenance courses covering things from puncture repair to wheel truing.
I was there for the first of the series, which included things such as how to do an M check of your bike, how to fix a puncture and know which innertube you should buy. The great thing about the course is the instructor gives a talk and then it's hands-on time so you can try yourself, the best way to learn. Rutland has bikes on hand that you can practice on or you can use your own bike if you like.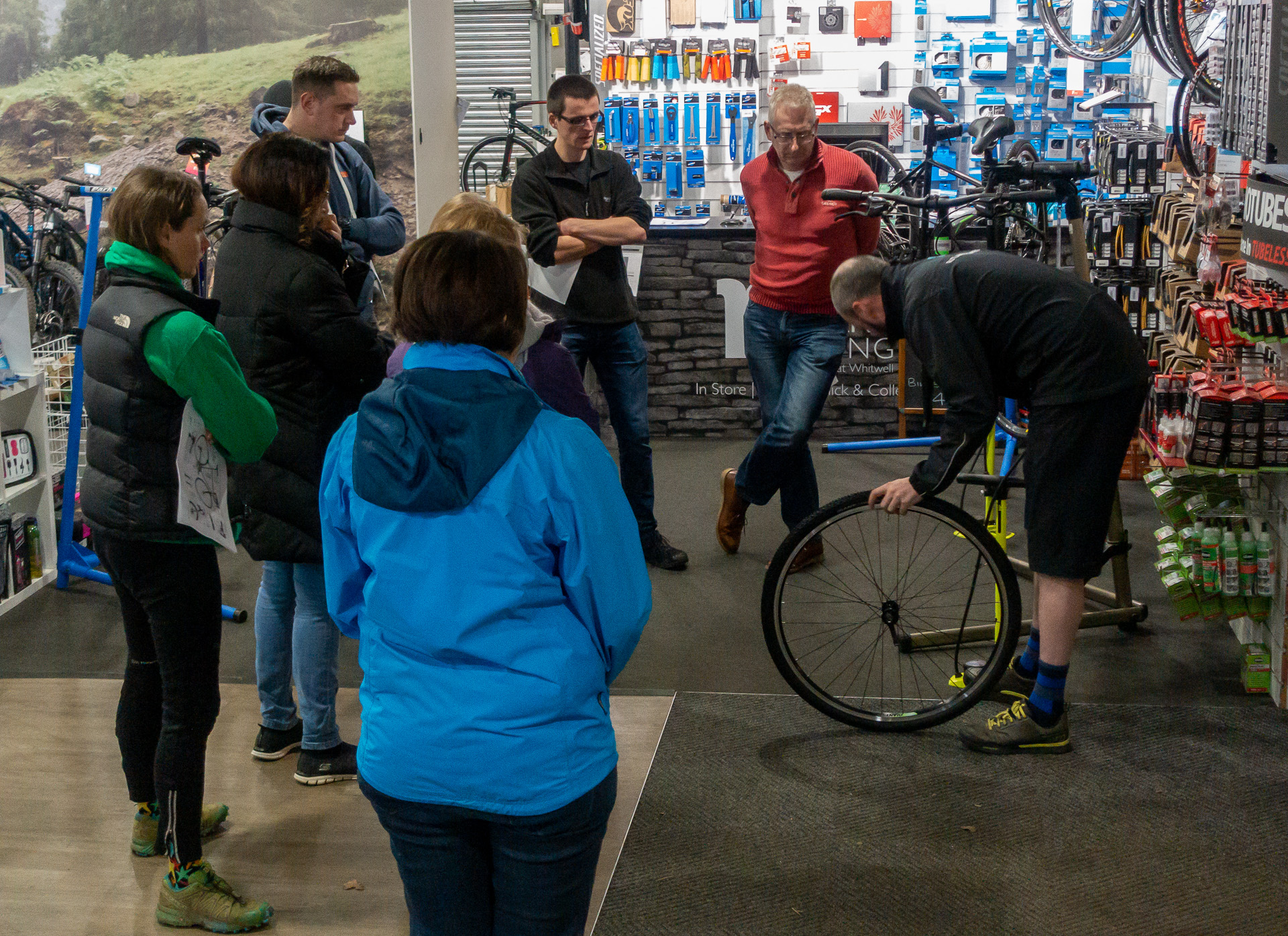 The night I attended there was a good mix of people, men and women of a variety of ages, and the instructor made sure everyone was comfortable and encouraged us to ask questions. I was impressed. I was also impressed with the language that was used, it was very clear as to what he was talking about because he didn't use jargon and he explained when there were other names used for the same thing (like presta valve aka French Valve).
The course has a fee of £5 which is less than the value of the gift you receive on the night, an item related to what that evening covers. The night I was there it was a cassette cleaner and chain lube. This makes the course truly great value. If you live near a Rutland Cycling store you're very lucky, be sure to make the most of it and the chance to learn how to repair your own bike, you never know when it might come in handy. When I started cycling in London I never got around to taking a course because they were around £50-90 a course.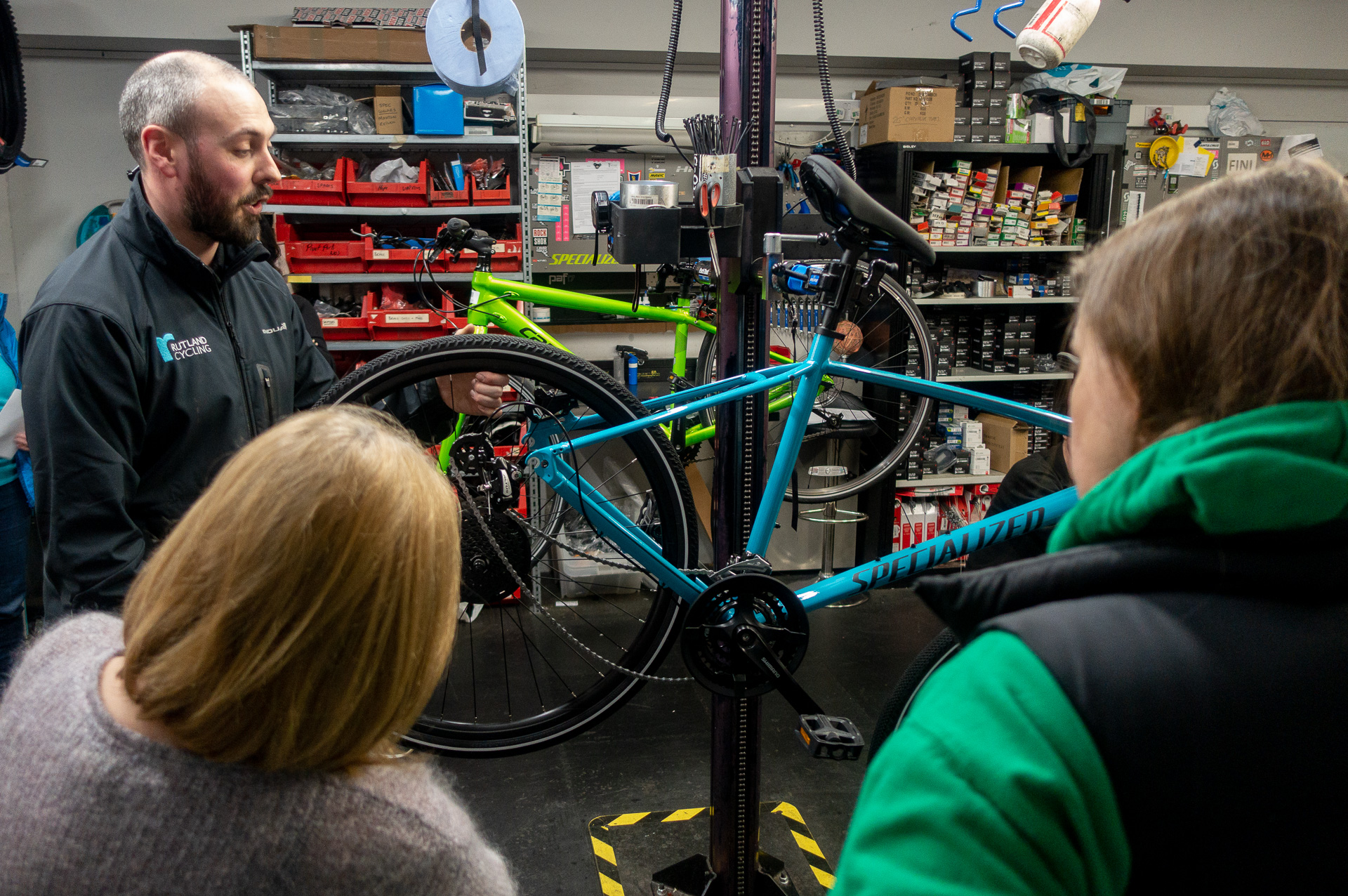 Rutland Cycling is a growing company with 11 bike shops and they are currently growing and expanding at a time other bike shops in the UK seem to be struggling, like Evans Cycles who were in the news recently regarding their financial troubles. If Rutland continues to offer value to their local cycling community in ways such as offering maintenance courses, and leading local rides and supporting women riding initiatives as they have been they'll have loyal customers for a very long time and continue to grow. If only they had a location near me so I could take the other classes!
You can learn more about any upcoming classes on offer on the Rutland Cycling website.