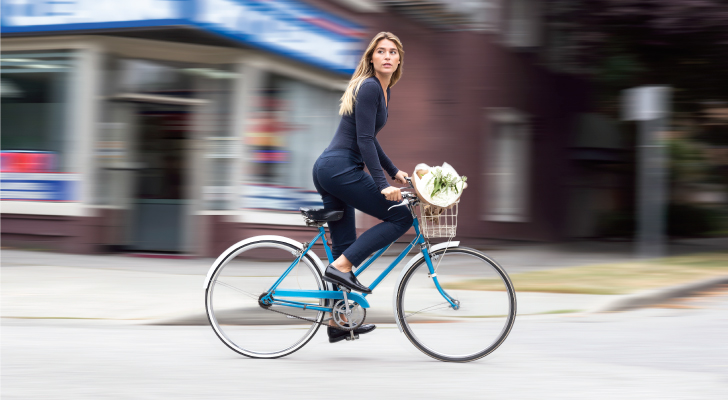 Kit and Ace is a Canadian company who caught my eye when I saw this photo on Twitter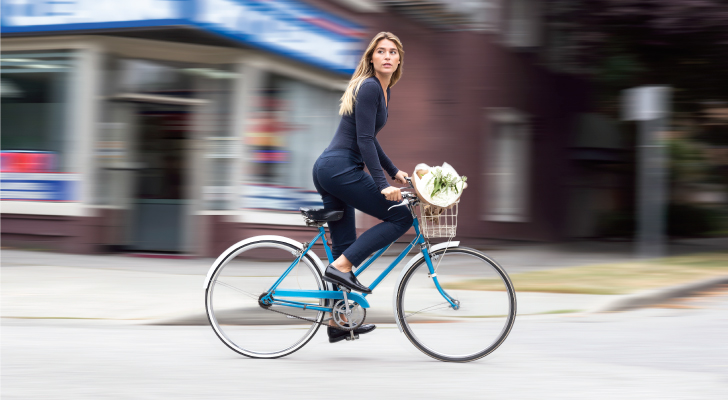 Cycling portrayed as normal, including a smartly dressed women! I then learned that Kit and Ace were Canadian (like me) and I became even more curious. I found out they're known for their technical cashmere, an easy wearing easy to care for cashmere. The Kit and Ace range is functional, work-appropriate and it allows for movement using four-way stretch. Smart, comfortable and functional it sounded like a winning combination.
I get cold easily so cashmere is one of my favourite materials I love the softness of it and the warmth to weight ratio. On my ride across Canada I took my very old (elbows worn through) cardigan to keep me warm sleeping. Sadly, over the years I've lost of few of my beloved cashmere sweaters to accidental washings in washing machines, an expensive mistake. Being able to have clothes with cashmere that's machine washable would be a true luxury.
I understand from my Canadian friends that Kit and Ace have been known for their eye-watering prices but they seem to have adjusted them and while not cheap the clothes are on par to what you might pay for something from Lululemon. I've been moving towards having fewer things, but making sure I love the things I have and that they work on and off the bike. So I don't mind spending a bit more to get something that meet that criteria. On my trip to Canada last October I thought I'd try a couple things, because although they do ship internationally but I wanted to avoid having to deal with returns and custom fees.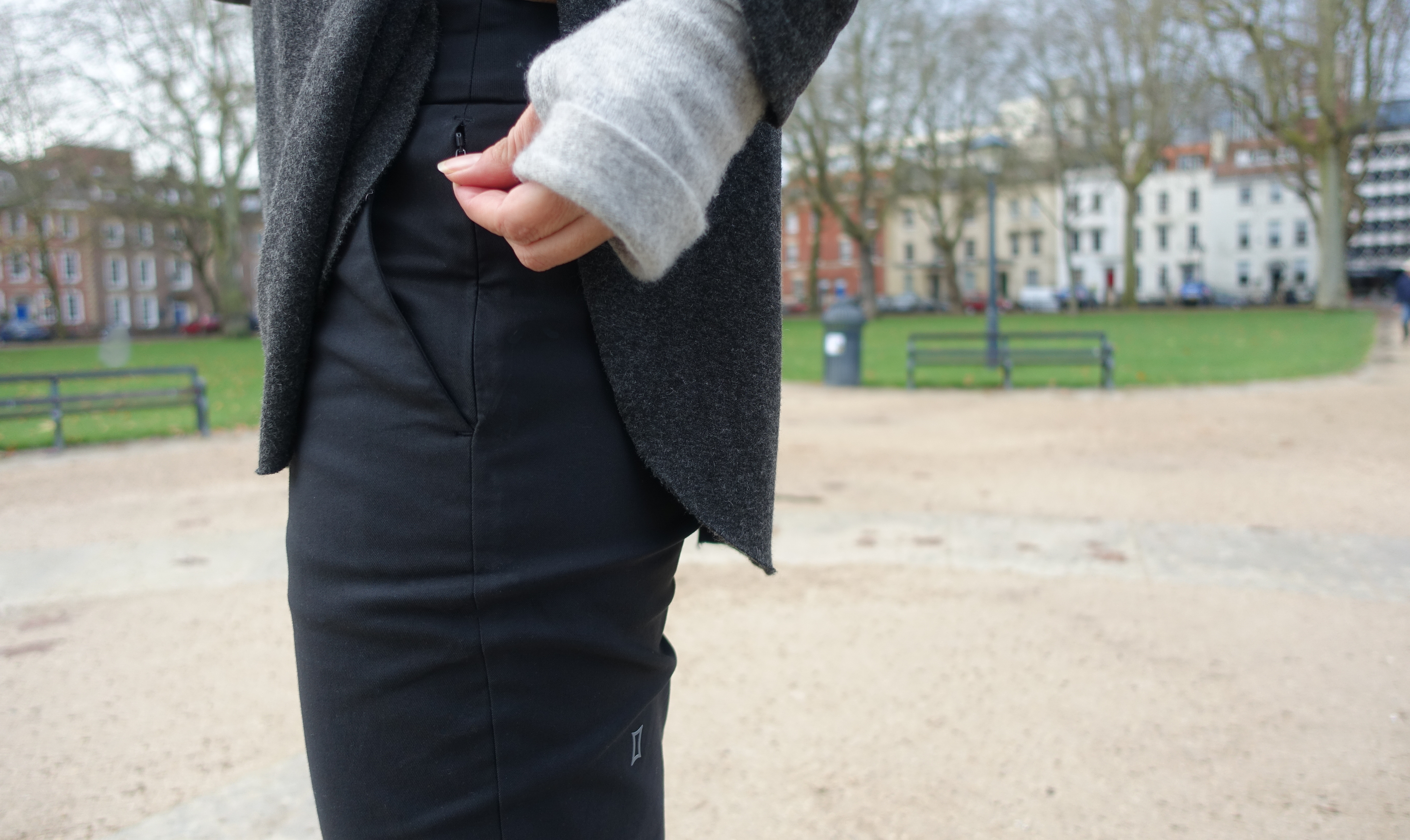 Upon my arrival in Canada, I had a parcel waiting at Dad's with a bike ready autumnal outfit. Most of their clothes are cycling friendly but the Navigator trousers have few extra features that help even more, they have some water repellency and are quick drying should you get caught in the rain. I personally really like all the pockets, including a hidden one that fits a phone and a zipped one next to the normal side pocket. The only thing that would improve these pants for me is a little extra space in the thigh (hello cycling muscles) or if they were skinny trousers (my preferred style) rather than straight leg.
The sweater, so comfy so soft. It has a brushed inside which I discovered makes for a great cycling top because it provides wind protection without having to put on your jacket, it's pretty close to the Roubaix fabric you find in cycling jerseys. Did I mention how soft it is!?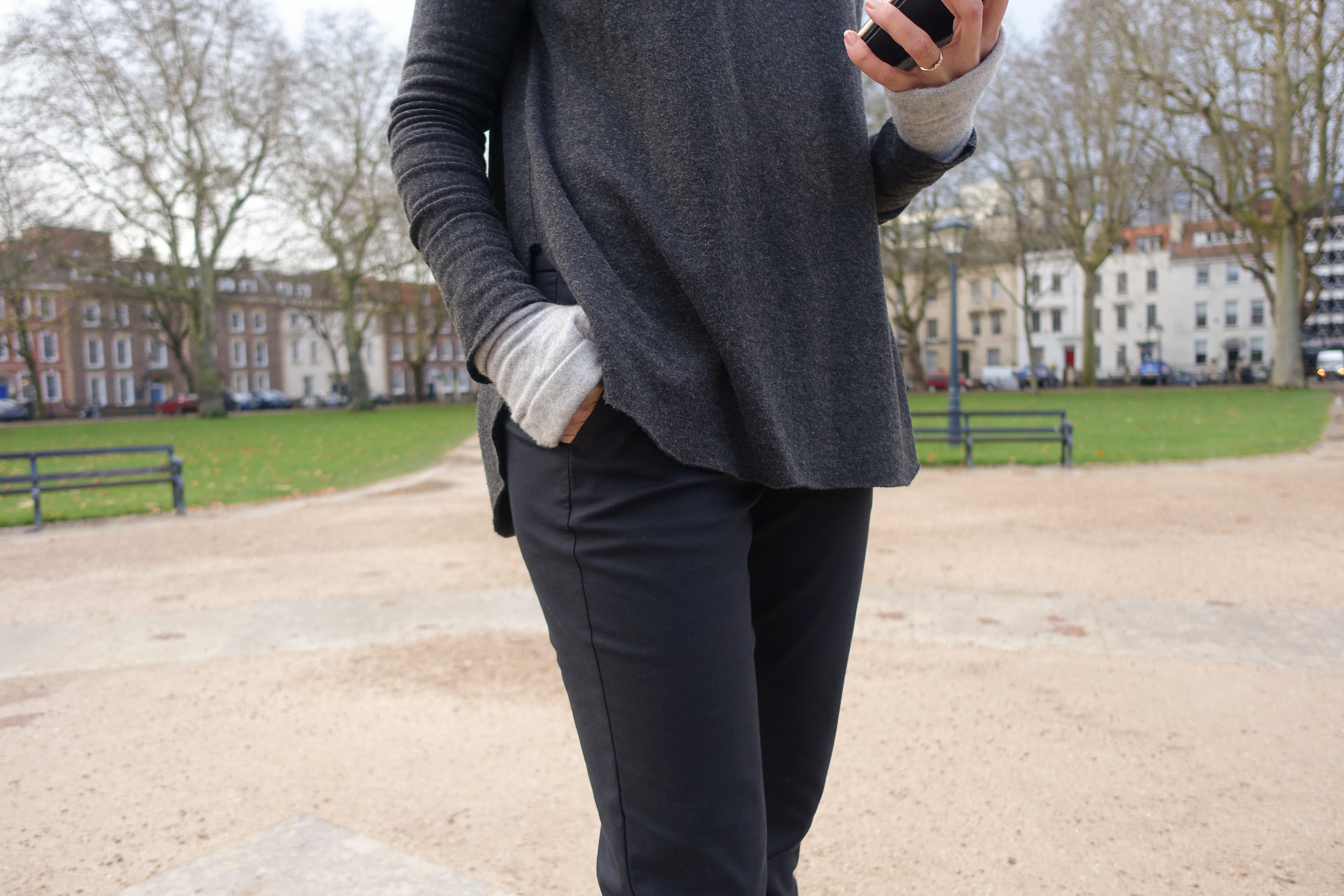 I'm always keen to support a company promoting cycling as a normal part of life. Not all their clothes are cut to my style preference but the pieces I do like I really like. Their technical cashmere is a great way to get more cashmere into my life without the risk of shrinking something really expensive. I've already bought another a dress in the Boxing Day sale and I'll be keeping an eye out for a skinny version of the trousers for my visit to Vancouver in September when I can visit a shop in person.